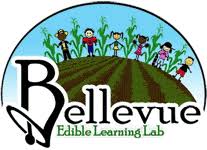 Harvard Club Day of Service



Volunteer your green thumbs as we help support our local community and a great organization! Friends and family are welcome to participate. (Open to children ages 4+)
Get ready to meet some new friends, catch up with old friends, have fun and learn something about gardening and chickening! The day will begin with an orientation to BELL garden. Afterwards, help in the garden beds and greenhouse or take the opportunity to learn how to prep a garden bed!
About BELL Garden:
The BELL Garden is a nonproft organization dedicated to cultivating, guiding, and encouraging the shared community values of healthy living and lifelong learning. They support this mission by providing practical learning opportunities for residents of the Bellevue community in a setting that promotes physical activity, healthy eating, environmental stewardship, and multi-cultural connections for all generations. Current initiatives include classroom interaction & hands on lessons in the garden, community events, garden workdays, an after school garden program, and produce tastings. Bell Garden provides a daylily garden, a butterfly garden, a chicken coop, a portable classroom/kitchen, a fruit tree orchard, a blackberry fencerow, a raised bed garden, and a greenhouse for the community and is committed to sharing their harvest with the entire community, including those in need.
Volunteer Information:
Tools and gloves will be provided, but those who wish to wear knee pads should bring their own
PLEASE bring your own water bottle, which you can fill at the garden
Wear closed toed shoes and clothes you don't mind getting a little dirty
Bring a hat, sunscreen, and your green thumb!
To register for this event, please RSVP for yourself and your guests below by Wednesday, July 18.
You can email us here anytime with questions about this event.
When:
2:30AM - 5:00AM Sat 21 Jul 2018 ( Timezone: Central )

Where:
BELL Gardens
655 Colice Jeanne Road
Nashville, TN 37221 USA
[ Get Directions ]
RSVP Here...