"Ask What You Can Do....."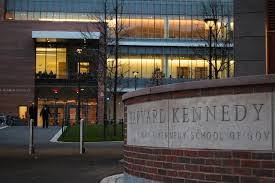 Harvard Kenndedy School Event
Monday, April 8
6-8pm
150 Third Ave South
Founders' Room (28th floor)​
Nashville, TN 37201
Hosted by Victoria Pao
Have you ever thought of working in public policy or public administration? We are pleased to welcome Matt Clemons, Director of Admissions, Harvard Kennedy School to Nashville! He is visiting the TN region for the first time to introduce Harvard Kennedy School's graduate programs in public policy and public administration to leaders with government, non-profit, and business experiences. All Harvard alums as well as outside guests are invited. Please feel free to pass this event along to your network. Invite those colleagues who may be interested in learning more!
SOME PARKING OPTIONS:
Music City Central Garage
400 Charlotte - approx 556 feet SE
Rates: $15 up to 2 hours; $18 up to 4 hours; $20 up to 12 hours; evening, weekend & special events as posted.
St. Mary's Cathedral Lot
320 5th Ave N - approx 710 feet SE
Spaces: 50
Rates: $18 for 2 hours, $27 until 6 pm; evening, weekend & special events as posted.
Court Lot
301 James Robertson Pkwy - approx 787 feet E
Rates: $12 for 2 Hrs; $20 daily max until 6 pm; evening & special events as posted
Hourly Rate: $12/hour
MagnetWidget::Event Dashboard