Tn State Museum Tour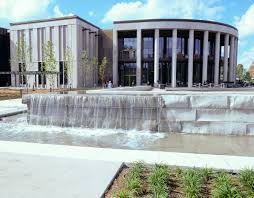 Saturday, Feb. 1
11:00 a.m. tour
TN State Museum
1000 Rosa Parks Blvd, Nashville​
Organized by Jake Martino


Looking to learn more about your home state of Tennessee? So is HCMT!
Take the opportunity to learn about our state's history at the TN State Museum with a guided tour of the museum's permanent and temporary exhibits. In addition to experiencing the not-to-be-missed "Tennessee Time Tunnel" you will be able to catch the last weekened of the "Let's Eat! Origins and Evolutions of Tennessee Food" exhibit. Friends and family welcome.

Email us anytime with inquiries about the event.
When:
11:00AM - 2:00PM Sat 1 Feb 2020 ( Timezone: Central )

Where:
TN State Museum
1000 Rosa L Parks Blvd
Nashville, TN 37208 USA
[ Get Directions ]
RSVP Here...
Look Who's Coming:
Janne Salmi
Richard Paddon
Guest of Paddon
Jake Martino
joey nelson
Julie Goldberg
William Bernet
Vanderbilt University
Guest of Nelson
Kevin Rogus
Eric Cummings
Cumberland University
Divina Susan Peoples
Stephanie Hadley
Preston Leatherman
Preston Leatherman
Pamela Whitehouse
Tennesse Board of Regents
Jameson Bundy
... a total of 16 guests.
Note: to opt out from this list please sign in, go to My Account and change your preferences under My RSVPs.