Harvard Admissions Lawsuit Talk
with Plaintiff Attorney Will Consovoy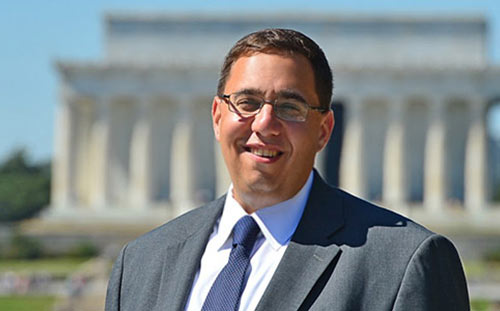 Monday, Nov. 12
5:00 p.m. - 6:30 p.m.
Vanderbilt Owen Graduate School of Management
Room 204
401 21st Ave S., Nashville
Organized by Brian Fitzpatrick & Jon Lehman
In conjunction with the Vanderbilt Law School Federalist Society, we have invited Will Consovoy to speak to our Club members, with a presentation on the merits of the plaintiff's case, followed by questions from the audience.

Will Consovoy is a founding partner of Consovoy McCarthy Park, a boutique law firm with offices in D.C., Boston, and New York. Will assists clients on a broad range of litigation and appellate issues, primarily before the Supreme Court, and the federal appellate and district courts. Besides arguing two cases in the Supreme Court, Spokeo v. Robins and Evenwel v. Abbott, Will has served as merits counsel on many others.

A former law clerk to Justice Clarence Thomas, Will currently represents Students for Fair Admissions in its lawsuits against Harvard University and the University of North Carolina. Will and his team recently concluded a four-week trial against Harvard in the District of Massachusetts.
Parking: Please be aware that parking in this area is often challenging. Some options for Monday evening include the Starbucks lot on the 21st Avenue, the pay lot behind Starbucks, or the Wesley Place garage above the CVS near University School. There are also metered spots on Grand Avenue near Mellow Mushroom which might be available at that time of day. All are within an easy walking distance.
A Note from HCMT Board: The HCMT Board would like our members to know that we reached out to Harvard beginning in late-September to ask for guidance on a speaker who could present Harvard's view. Up until the time we sent out the November newsletter, we were hopeful that the College might be able to send a representative from the General Counsel's Office. Unfortunately, we still have not heard back, and, given the late timing, are doubtful we will.
We want to assure everyone that the HCMT remains neutral in this discussion but wanted to provide a forum for civil dialogue on the important issues surrounding this lawsuit. We hope our members who support Harvard's position will feel free to ask their questions and voice their concerns to Mr. Consovoy.

Space is limited. Please RSVP below to attend.
When:
Monday, 11/12/18 at 5:00pm - 6:00pm | iCal
Where:
Vanderbilt Owen Graduate School of Management Room 204
401 21st Ave S.
Nashville, TN 37203 USA
[ Get Directions ]
RSVP Here...