The Harvard Book Prize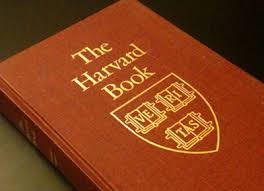 Annually, with the help of membership dues, the Club awards Harvard Book Prizes to promising rising seniors in area high schools. Chosen by the faculty and staff of their respective schools, these outstanding students in the next-to-graduating high school class have displayed excellence in scholarship and high character, combined with achievement in other fields. As part of their award, students receive a copy of The Harvard Book, purchased by our Club.

In 2018, the Club awarded a Book Prize to one student from each of the following schools:
Battleground Academy

Brentwood Academy

Ensworth

Harpeth Hall

Hume-Fogg

Martin Luther King Jr. Magnet

Montgomery Bell Academy

St. Cecilia Academy
If you would like to nominate a school for the 2018-2019 Book Prize program, please email us at harvardclubmidtn@gmail.com.
If you would like to sponsor a school with a tax-deductible gift of $25 (the cost of the book), click below.