Harvard Helps!
The Club partners with nonprofits in the Middle Tennessee area in order to serve the local community. These events also provide our members with opportunities for fun and educational meetups and a chance to explore our region while helping its many residents– human, animal, and botanical.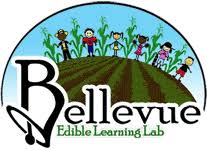 This summer, we hosted a Harvard Day of Service Event at Bellevue Edible Learning Lab Garden, a nonproft organization dedicated to cultivating, guiding, and encouraging the shared community values of healthy living and lifelong learning. While HCMT helped weed and pick produce in BELL Garden at our last event, the organization's programming is diverse: Current initiatives include classroom interaction & hands on lessons in the garden, community events, garden workdays, an after school garden program, and produce tastings. BELL Garden is committed to sharing our harvest with the entire community, including those in need.

Recently, we have forged a partnership the Cumberland River Compact, which aims to to enhance the health and enjoyment of the Cumberland River and its tributaries through education, collaboration and action. Check out our official adopter webpage to learn more about this site and project and look out for stream cleanup event anouncements to get involved! Curious about the health of your local waterway? Use Cumberland River Compact's cool icreek tool to learn the status of your waterway and what you can do to help.

Please see our events page for upcoming Harvard Helps! offerings.

Eager to become involved in Club Service? If you are passionate about a cause or would like to increase awareness of your local nonprofit, please contact us and organize a future Event.