Annual Winter Party & Board Vote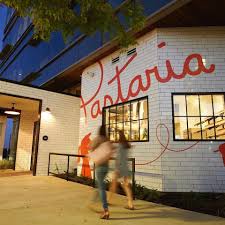 Saturday, Feb. 29
5 p.m.
Pasteria
8 City Blvd
Nashville​, 37209

All HCMT dues-paying members are coridally invited to our annual winter party. Catch up with old friends and meet new ones as you vote in our new Harvard Club of Middle Tennessee Board of Directors!
Have ideas for service or young alumni events that would make you a great board member? Eager to help out with member relations and promote Club events as our communications chair? Know someone who would be a great addition to the HCMT board? If you are interested in a HCMT Board position for yourself or want to nominate a dues-paying member for an opening, please send us a line so that we can update our slate of nominees.

Board members serve for two-year terms. No prior board affiliation required for named positions.
When:
5:00PM - 8:00PM Sat 29 Feb 2020 ( Timezone: Central )

Where:
Pasteria
8 City Blvd
Nashville, TN 37209 USA
[ Get Directions ]
RSVP Here...
Look Who's Coming:
Joey Nelson
Rohan Goel
HCMT
Christine Arnold
Kevin Rogus
Terry Jenkins
Tara Fung
Jon Lehman
Janne Salmi
Koivu Solutions
Carmen James
Gary Crigger
Pamela Whitehouse
Tennessee Board of Regents
Janne "Jan" Salmi
Koivu Solutions
Sharon Carter
Kenneth Holmstrom
Kelly Todd
Cliff Richmond
Linda Wang
HCMT
Obinna Iwuchukwu
Victoria Pao
David Whelan
Harvard College '99
Rachel Sobel
Harvard College '99
Terry Jenkins
(retired)
Billy Dec
Rockit Ranch Productions
Jim Azzarito
Jim Azzarito
Marisa Richmond
Christine Arnold
Kelly Murray
Vanderbilt Law School
William Bernet
Vanderbilt University
Pamela Whitehouse
Harvard Club of Middle Tennesse
Stan Smith
Curtis Pierce
Natasha Blackshear
Kenneth Scherzer
Joyce Scherzer
... a total of 35 guests.
Note: to opt out from this list please sign in, go to My Account and change your preferences under My RSVPs.